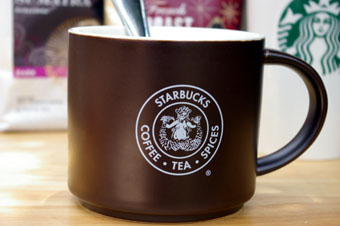 Photo by Alan Clanton
Starbucks to Raise Coffee Prices
| published July 7, 2015 |
By Thursday Review staff
It comes as no big surprise to some industry analysts, but Starbucks has announced that it intends to raise prices on some of its most popular items. This is the second time in 12 months that Starbucks has increased menu prices. The price increases will begin as early as this week.

The Seattle-based Starbucks is instituting the price increase as a measure to balance expenses with revenue, as well as adjust to market changes and consumer demands. The retail coffee restaurant segment has grown dramatically over the last ten years, and Starbucks is not alone in that field. Dunkin Donuts challenges Starbucks in many major markets, and has itself made careful adjustments to pricing in order to remain competitive.

But even as Starbucks raises the prices of some items, a few of its competitors are lowering the cost of items on the menu. Smucker has said it intends to cut some prices for many coffee items since its original 2015 pricing structure was based on predictions that the cost of coffee would increase steadily throughout 2014 and 2015, the result of a long 2013-14 drought in Brazil, and in response to pests and diseases affecting coffee production in Central America.

Instead, other countries have made up a large share of that expected gap in supply, and J.M. Smucker—intent on remaining competitive on price—says it will lower prices accordingly.

Starbucks price increase may also reflect the company's preference for high end retail locations and premium real estate, more than the supply and cost of coffee. Wages and benefits also play a role in Starbucks retail costs. Starbucks representatives say that there will be no immediate increase to food items on its menu; the price increases are limited mostly to hot coffee drinks.

Earlier this year Starbucks began to expand it cold drink menu and its selections for other food items—such as sandwiches, wraps and desserts—largely in response to aggressive competition from Dunkin Donuts, Caribou Coffee, Panera Bread, Tully's Coffee, Dunn Bros Coffee, and other specialty coffee, beverage and sandwich retailers.

Related Thursday Review articles:

Starbucks as Tourist Attraction; Thursday Review staff; Thursday Review; December 6, 2014.

Here's What's Brewing: National Coffee Day; Thursday Review; Sept. 30, 2015.