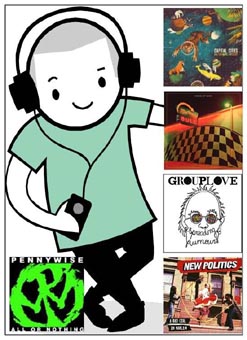 The Best New Music of 2013
By Thursday Review staff | published Monday, December 30, 2013 |

Now that the holidays are behind you, are you just now catching up on your musical choices from the last year? Have you forgotten someone on your Christmas list and need to send a late, after-New Year's Day gift? Thursday Review offers its second annual survey of what we consider the best albums of the previous year. So, in no particular order, here are the 12 best recordings of the last 12 months in the category of alternative rock and roll: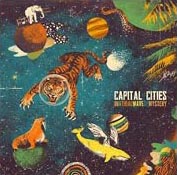 Capital Cities; In a Tidal Wave of Mystery. Great music, period. Every track is likeable and fun, and this album represents one of several first-rate attempts (by Capital Cities and other bands) to infuse a bit of 80s revivalism back into rock and roll. TR's music writers vote for this one as one of the year's best albums, with solidly catchy music and no duds. Songs like "Safe and Sound" make this album well worth the cost of the CD or the downloads.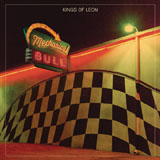 Kings of Leon; Mechanical Bull. This collection of tunes is solid proof that these guys still know how to rock, and still have the knack for producing great songs. This is a potent fusion of blues, southern rock, and high energy alternative sounds. Intense and sometimes raw, you can't help but like this album from start-to-finish. Highlights include "Temple," "Supersoaker," and "Rock City." Clearly one of this past year's very best.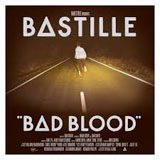 Bastille; Bad Blood. This was the widely anticipated album by the band which had produced the huge hit "Pompeii." Despite the possibility that music fans would be sorely disappointed—especially when the music did not deliver what the hype seemed to promise—Dan Smith and company managed to produce an album of remarkable cohesion and quality. Well worth the wait.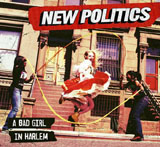 New Politics; A Bad Girl in Harlem. As TR's frequent music writer Maggie Nichols points out—dance music is, and should be, the default position of rock and roll. In that vein "Bad Girl in Harlem" scores about as well as anything released this year. These are great songs and infectious sounds from the beginning to the end of this first-rate album.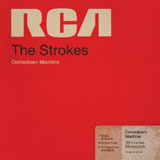 The Strokes; Comedown Machine. The Strokes, some fans believe, are the ultimate high tech garage band, and in that sense this album is as retro as it gets—right down to the cool 70s era cover art and packaging. This is the New York street-and-party band at their best. Highlights include "One Way Trigger" and "All the Time." Great songs throughout, and a dazzling showcase of musical styles and quirky rhythms.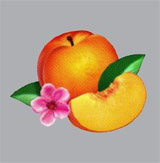 Phoenix; Bankrupt. This album is an agreeable mix of alternative and rock sounds, carefully crafted and layered to produce a likeable and winning album. This French band's fondness for recording similarly-sounding tunes does not detract from the overall impact this music will have on you—yes, it is at times repetitive in sound, but the overall effect and allure make it worth it. Highlights include "Entertainment," "The Real Thing" and "SOS in Bel Air."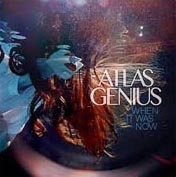 Atlas Genius; When It Was Now. TR's Maggie Nichols says that Atlas Genius "has found the sweet spot" on this album—a great collection of songs by any standard, and part of a wave of 80s revivalism found among several to-notch alt and indie bands. We look forward to hearing more from this Australian band soon, but for now we can say that this one was among the best of 2013.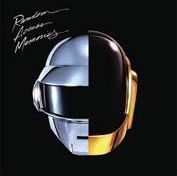 Daft Punk; Random Access Memories. Another successful musical exploration of retro sounds, this dazzling album helped the band load up on musical awards this year in multiple venues. Songs like "Get Lucky" and "Doin' It Right" are impossible not to like from the moment you hear them. If these guys don't give you the urge to dance, then check your pulse for signs of life.

Pennywise; All or Nothing. We have admittedly stretched the shape of our calendar for this one, but we hate to leave this off the list. Pennywise lost their lead singer, Jim Lindberg, in 2009, and was replaced for this recording with Zoli Teglas. Zoli made an impressive debut, and sounds solid on every one of these hard-edged punk songs. A great album. (After Zoli suffered a back injury and was sidelined, Lindberg rejoined the band earlier this year).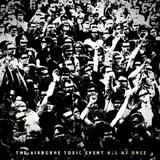 The Airborne Toxic Event; All at Once. This incredible album showcases this bands deep talent and songwriting skills, and shows how it is possible for serious lyrics to coexist with great chord progressions and awesome guitar work. Literary, poetic, and at times a bit dark (yes, they seem obsessed with mortality), this second album by the L.A. group ranks in our top 12 for sure. Best songs include "Numb," "It Doesn't Mean a Thing," and the title cut, "All at Once."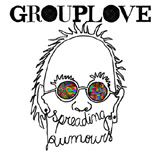 Grouplove; Spreading Rumours. It's hard to imagine that this band could create a follow-up comparable to 2011's "Never Trust a Happy Song," but they did. Grouplove does not like to waste space on albums with throwaway tunes—every song is a winner. In some ways this band had matured, settling into a comfortable place with their talent, and their range of skill makes this album one of the year's best.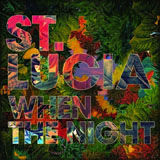 St. Lucia; When The Night. OK sue us here at Thursday Review—you can email us the legal papers or just drop us a letter at our Post Office box. This stuff isn't hard-edged like Pennywise or Green Day, nor is it erudite like Airborne Toxic Event. But what this album has is likeability from start-to-finish, with exotic, neatly-layered sounds and impressive orchestrations. A fun addition to our list of the year's best.
Other albums that nearly made the top 12 cut:
Arctic Monkeys; AM
Lorde; Pure Heroine
The National; Trouble Will Find Me
American Authors; American Authors
The Neighbourhood; I Love You