Digital art by Rob Shields
---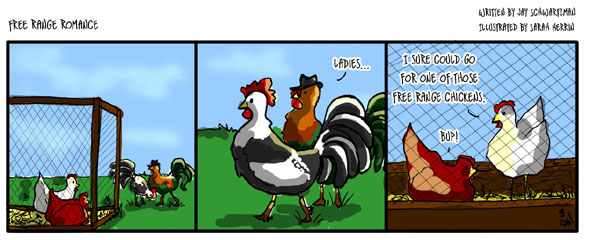 It was a long time coming, but historians have finally caught up with me and agreed that cartooning is an art form. My parents pushed me to finish college from the day I was born, so I had to pick and choose my battles. This event was even bigger than...
---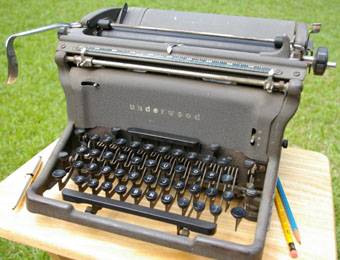 To MFA, or NOT to MFA
By Kristy Webster, Thursday Review Contributor
First, the big question: to MFA or not to MFA?

Since I graduated with my M.F.A. I've had a lot of writers ask for my advice on whether or not I would recommend an MFA program. I can say that it was one of the best experiences of my life. The two program directors were two of the kindest, most humble and supportive people I've ever known. We had speakers and teachers of great note, among them; Kent Meyer, Kevin Clark, Lola Haskins, Anne Pancake, Justin Cronin, Jess Walters, and Brenda Miller.

I deeply treasure the students I met in those three years at residency. I also met a kindred spirit who became my mentor for the last two years of the program. Empathetic, nurturing, and confident, she not only inspired me as a writer, but deeply understood me as an individual.

However, I have some words of advice before you decide to give your time and money to ANY MFA in Creative Writing...

[read more]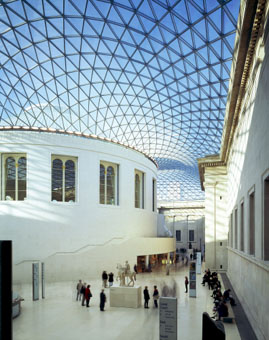 Image Courtesy of British Museum Society
Cultivating Curiosity
Krista Tani,
Thursday Review Contributing Writer
I could feel tears welling up in my eyes. Not usually emotional, I quickly snapped my jaw shut and blinked like my life depended on it. There was no way I was going to cry in the British Museum. As I regained my senses, I took in the scene in front of me.

The light filtered through the iconic circular ceiling, casting a blue-green hue on the pristine tile floor as visitors flitted...
---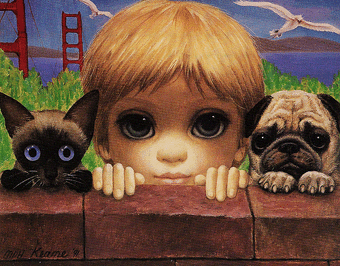 Photo courtesy of rocor/Foter.com/CC BY-NC
Keen on Keane
By Kristy Webster
Thursday Review Contributing Writer
How do I begin to admit this?
Just like you can't help who you fall in love with, you can't help what music, art, or literature grabs you and won't let go. I first discovered Margaret Keane at my aunt's house, who owned one of her paintings. As a child, I didn't realize the magnitude of the incredible treasure that hung on her wall. Without realizing it, as an adult, my style often imitated hers, the "big eyes" present in every single one of my paintings.
My aunt cherished her artwork mostly because she'd converted to our family's faith, the faith of my childhood. As a child, having this in common with her made me feel even closer to her, like shared the something deep and sacred, we shared a God, a belief system, but more importantly, we shared the same aesthetics in art. She...
[Read More]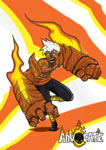 Jason Bristol (left) wins first place
and
Sydney Anderson (right) places second
---

When Blue Was Rarer Than Gold: Sacre Bleu, A Review
By Sarah Herrin
Thursday Review Contributing Writer
Christopher Moore's Sacre Bleu is an amusing look at the mystery of Vincent Van Gogh's death. Moore writes at a pace that keeps the pages turning, while at the same time throwing in bits of art history to make it obvious he's done his research. He fleshes out the speculative characters of famous painters Henri Toulouse-Letrec and Lucien Lessard as they search for clues concerning their friend's sudden death. The story also follows a young painter and the mysterious girl who offers to pose for his paintings. With Moore's wit and amazing grasp of language both modern and classic, the story will grab the reader from the very beginning.
This is about the color blue, a color in ancient times prized more than gold, and...

[read more]
---
Featured Artist
Sarah Herrin

| | Click image to view full size | Click image to view full size | Click image to view full size |
| --- | --- | --- | --- |
| INFO: | Warhola Chickens | In Water One Sees | Soup'r Burger Love: Diana & Kara |
| MEDIUM: | Ink & watercolor | Pencil, watercolor, collage | Ink & watercolor |
| SIZE: | 3 x 5 inches | 3 x 5 inches | 5 x 7 inches |
| CREATED: | Winter 2012 | Winter 2012 | Winter 2012 |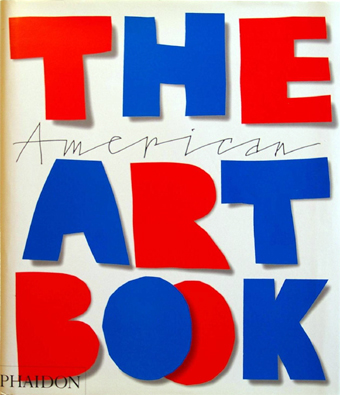 The American Art Book: Granddaddy of Coffee Table Books
By R. Alan Clanton
Thursday Review Editor
Book Review

The (American) Art Book; Phaidon Press Limited; London
The British publisher Phaidon has already established a solid reputation for their spectacular retrospectives and colorful, masterfully designed coffee table books on a variety of subjects—music, art, architectural design, photography, style, and more. This massive, heavy volume may top them all for elegance and beauty, and surely ranks high in the top ten of all the great oversized books ever published. Measuring 12 inches by 10 inches, and at a solid two inches thick, this may also become the heaviest book you'll ever own, assuming you don't have an Old School dictionary that's larger. But it's worth it, for this dazzling volume cuts a handsome figure on your bookcase, credenza or coffee table. The book weighs-in at just over 500 pages, each page a single homage to the great American masters of oil, charcoal, acrylic and sculpture, from Andrew Wyeth to Andy Warhol, from Winslow Homer to Jackson Pollack.
Despite the fact that the 1999 hardback edition rolled out at over $85 per copy, some editions (there were variances in the cover design) can be found at surprisingly modest prices online through Amazon and others, (as low as $12 in a few cases) and you can sometimes find this book at the major stores on sale. Also available in paperback versions and condensed "mini-editions."
If you love art (and, presumably you hate trees), grab this lavish and enormous volume as soon as possible. Warning: if this book is dropped, serious injury may occur.