Five Classic Rock Debut Albums You Must Own
| Published February 17, 2014 |
By Thursday Review editors
In the big scheme of things for those who love the long view of rock and roll, there are some debuts that become essential—sort of Rock/Pop 101 coursework—without which no CD collection is complete. Sure, you older Boomer types already own these on vinyl, and more power to you if your turn-table still works. Somewhere in your garage you might even have these on audio cassette or 8-track. In the meantime, welcome to the world of high caliber remixes and re-masters. These are some of the fundamentals in your collection, the greatest debut albums of all time.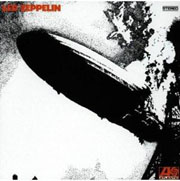 Led Zeppelin. The Zep's first album, released in 1969, altered rock music forever, literally inventing the genre of heavy and establishing the path of metal for decades. Still the greatest mix of pure blues with metal rock ever created, and by some measures the best debut album in rock history.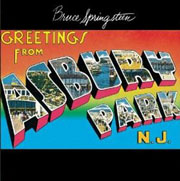 Bruce Springsteen's Greetings From Ashbury Park belatedly established the all-American rocker as a force to be reckoned with (it sold poorly the first few years). This collection still sounds good to this day. Someone once said that Springsteen packed more into a single song than most rockers put in a whole record.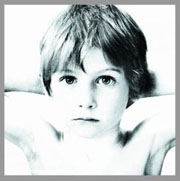 U2; Boy. Though their rise would be steady, their 1980 release of Boy established the Irish band as the leading post punk, post disco force, as they blazed a whole new path for alternative and progressive sound.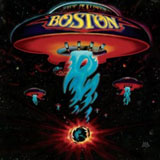 Boston; Boston. No other rock and roll album is as evocative of the 1970s as this band's remarkable, dazzling debut--an entire album of mind-boggling guitar riffs, gorgeous chord progressions and incredible vocals. The first album went gold almost immediately, and had sold over 17 million by the beginning of this decade.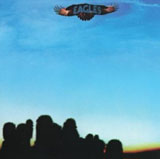 Eagles; Eagles. Their self-titled first album almost instantly established this band as the trailblazers for a new American crossover sound--an entirely likeable blend of rock, country and blues unlike anything recorded before. Songs like "Take It Easy," and "Peaceful Easy Feeling" remain iconic to this day.
Related Thursday Review articles:

The American Working Man's Rock & Roll: Greetings From Asbury Park, NJ, 40 Years Later; R. Alan Clanton; Thursday Review; July 4, 2013.

"I Believe That Rock Can Do Anything"; Who I Am, Pete Townshend; review by R. Alan Clanton; Thursday Review; July 28, 2013.