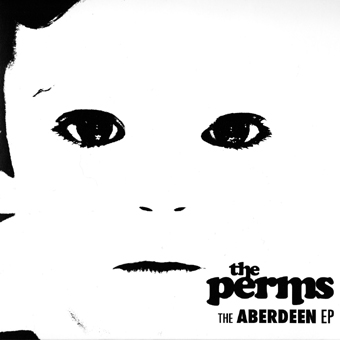 The Perms; The Aberdeen EP
By R. Alan Clanton | published Wednesday, January 15, 2014 |
Thursday Review editor
The new album release "The Aberdeen EP," from the Canadian alt rock band The Perms, is proof positive that great tunes and great sounds—edgy, raw, energetic and melodic—frequently emerge from the indie and alternative rock genre without betraying what rock and roll DNA is all about. What is instantly notable about this EP's four infectious songs is that they bear a striking resemblance to the classic pop sounds of past decades—a fun mix of sixties, seventies and eighties—echoes in which the vocal styles and guitar hooks of this three-man combo deftly convert into edgy alternative rock. This would explain how they have developed a loyal following on college radio stations in some towns in the U.S.

That The Perms draw great satisfaction from songwriting is obvious. But avoiding the problem of trying to fill a CD with a dozen songs of fair-to-middling quality, The Perms have wisely packed four top shelf tunes onto this EP. When I first listened to it from start-to-finish, I expected the usual top-down arrangement—best song first, then the next, so forth. My luck was much better. All four songs are winning, likeable tunes—at once edgy with forceful guitar work, but also full of dazzling harmonies, the work of vocalists Shane Smith and Chad Smith. (If you force me to pick a favorite from this EP, I'll go with "Walk Away," the last of the four tunes—but trust me when I say all four songs are sharp).

The band, whose hometown is Winnipeg, Manitoba, has already released five previous studio albums. My discovery of this EP will clearly lead me on a Canadian fishing mission for more these hooks. Thursday Review's take on this EP: this is great alt, indie stuff—enough said.


For more about The Perms, visit their website.

Or go to Vambo Sound.