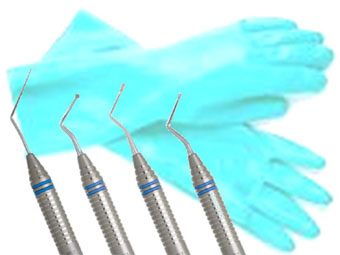 photo composition by Thursday Review
Is Torture Dentist Competent to
Stand Trial?
| published May 6, 2016 |
By Earl Perkins, Thursday Review features editor
The Florida dentist known in some circles as Dr. Torture will soon face his day in court, and his critics and legal adversaries worry that he is seeking the easy way out.

Facing an almost unwinnable trial scheduled to begin June 13, an attorney for embattled former pediatric dentist Howard S. Schneider recently filed a motion to declare his client incompetent for prosecution, according to News4Jax and other media outlets. The State of Florida has charged him with 11 counts of Medicaid fraud and one count of scheme to defraud, and with numerous parents claiming the 78-year-old man abused their children while under his care, Schneider's options are quickly running out.

Forced to close his Southside Jacksonville dentist's office last May after almost five decades in the Jacksonville, Florida, area, Schneider pleaded not guilty to all charges last month after his lawyers unsuccessfully sought to have the charges dismissed. He remains free on $110,000 bond, living the good life in St. Simons Island, Georgia. The state of Florida claims Schneider billed Medicaid several hundred thousand dollars for procedures he didn't perform, while also performing other surgery unnecessarily and without parental consent.

We have spoken with enough parents, concerned parties, and even former employees to realize the numerous lawsuits are probably a fraction of aggrieved parties with an axe to grind against Schneider. The list of those with complaints—ranging from minor to serious—is an extensive one. But many people value their privacy and don't want their personal affairs aired in public, nor do they seek to force their children to re-live the most traumatic incident in their lives. Many now have trust issues toward dentists, and some have gained a jaundiced attitude toward people in general. Some of Schneider's earliest youthful patients are now adults, and some of those have spoken about the horrors that accompanied their visits to his office.

Schneider knows human nature and he took advantage of Medicare recipients who probably thought that's just the way things are, while viewing themselves as powerless compared to a long-time healthcare provider. They also may have known the Jacksonville Sheriff's Office was called to Schneider's office well over 100 times throughout the years, which raises several other questions concerning the legal system and local power structure.

"That man doctor threw me." "He choked me and pulled my teeth." "They're lying to you." All examples of what some patients have told investigators or news reporters.

You don't garner these types of quotes from business-as-usual news days. Accusations leveled against Schneider in parents' accounts from Office of the Attorney General Medicaid Fraud Control Unit investigatory transcripts are too extensive to list here, but highlights include scared children, some with bruised lips.

One patient was discovered by a parent face down on the floor. The parent was told her child's procedure would take 30 minutes. Three hours later and after inquiring three times at the window, an assistant told her there had been an accident. She discovered her child was hyperventilating and had marks, scratches and had obviously been bleeding excessively. Schneider's assistant told the woman her child was on a papoose board and, "We stepped out, came back and (he/she) was face first on the floor."

The child's account stated: "They're lying to you. That man doctor threw me and that lady picked me up when I was on the board, and she was laughing at me and sat on me and choked me."

The parent told investigators, "I saw that my baby was missing all (his/her) teeth."

The probe revealed numerous shortcomings in Schneider's medical and business practices, including inadequate amounts of sedation administered to patients, along with poor work quality, shoddy record-keeping and no parental consent acquired for procedures. One dentist who treated patients after they had seen Schneider told investigators, "It was like if Dr. Schneider had done crowns, the crown was gone. If Schneider had done a filling, the filling was gone."

A few of Schneider's former employees have verified some of the accounts of the manner in which young patients were treated, though most have asked to keep their identities secret, fearing retribution from other dentists in the North Florida area, especially those who knew Dr. Schneider. Others have said they were willing to talk, but had been bound by various forms of confidentiality clauses in the conditions of their employment with Schneider. One former dental assistant—who worked for Schneider for only one day—recalled leaving in tears after being humiliated, and after being scolded for offering concern for how young patients were being treated.

One former dental employee sufficiently horrified that she decided to take her concerns to state regulators, though she and her attorneys have insisted she remain anonymous.

"He didn't like for you to be nurturing and make them feel at ease," she explained of his treatment of the kids, "he wanted you to be rough. He would get angry when you would try to calm them down. I felt like he made them want to be scared…I started crying because I just felt uncomfortable with that."

Schneider relinquished his right to practice dentistry in Florida and Georgia last May, following several weeks of highly-publicized picketing outside his office. Parents openly accused him of intentionally hurting children and causing permanent damage, both physically and mentally. Charges of shoddy work performed by Schneider roiled beneath the surface for decades, but for some reason he always seemed untouchable. Rumors about his sadistic behavior ran parallel to a higher-than average number of police calls to his office.

And protesters were elated following the May 14 announcement that the office would permanently close. Shortly afterward, Schneider effectively triggered his own retirement, made official when he was forced to give up his license. The protests outside his office drew widespread attention and lots of media. Passers-by honked their horns and waved at protesters while driving by the University Boulevard location, but the patients' joy was slightly tempered by the grim reality they now face.

"I was tied down with one of those straitjacket things, and I was forced on a papoose board," Kim Kaplitz said. "He forced my mouth open, told me to shut up, slapped me a couple (of) times, and he also told my parents that he wanted to break my jaw."

Prior to the office closure, there were 28 police calls to JSO within 17 days for several reasons, including disputes, a reported burglary and protesters blocking the road. Police were called to the business that Thursday following accusations from demonstrators that Schneider attempted to run them over with his car before veering away at the last moment. At least one television reporter also recalled the day Dr. Schneider seemed to attempt to deliberately run over him, only to swerve at the last second. As the claims against him mounted and the news reports reached a crescendo last summer and fall, Schneider become famously ill-tempered with reporters and press.

Police calls also increased measurably during the period when protesters massed outside his offices. During one confrontation, an angry mother attacked Schneider, who suffered scratches, redness and minor swelling. Police were unable to figure out which woman attacked the dentist, and they're also seeking information concerning an online threat. In the transmission, someone posted a diagram on how to build a Molotov cocktail, and threatened to shoot the man, saying he "had 48 hours to vacate his office and leave the medical field or they were coming for him."

And the case quickly gained national attention, with one accuser eventually appearing on CNN Headline News' "Nancy Grace."

Schneider has maintained his innocence even as the world of his once-thriving dental practice has collapsed. But the pattern of complaints goes back decades. Many of the individuals and families tell stories or share recollections which bear a striking similarity: unnecessary, costly and painful procedures were performed—such as pulling teeth or adding crowns; dental procedures, including extractions, performed without Novocain or anesthetic; slapping or punching kids in the face or on the neck; forcing many kids to be restrained on a papoose board or lashed inside a straitjacket; demands that kids stop whimpering or sobbing—or they would never see their parents again; and manipulation of painkillers and treatment room procedures to deliberately maximize pain.

Schneider's office maintained a strict policy of keeping parents away from their children during dental visits; office rules meant that adults had to wait in a lobby separated by two sets of doors from treatment areas and shielded from the wails and screams of kids. This policy not only kept parents and adults at arm's length and out of the way, but often created a stark contrast between what children reported and what staff claimed happened behind those doors.

Attorneys for Schneider hope that proving the former dentist is unfit and incompetent for trial, they can divert what could be a very costly outcome, which may include prison time. Months ago Schneider settled claims about mistreatment of some patients, reaching an "amicable" arrangement with more than 100 families and victims. Those cases were resolved in private, and according to the agreements no parties could discuss the settlement—rumored to have included a cash payment to patients and families (see "Dr. Torture Settles With Former Patients"; Thursday Review; January 21, 2016).

Schneider's historic old home in a shady, expensive neighborhood in Jacksonville remains for sale after the doctor and his wife moved out months ago, pushed hurriedly onto the market to help pay for his mounting legal fees. On the street in front of the home is a bronze marker highlighting the history and provenance of the structure, which dates back to 1870. The house is designated as being a historic landmark by the Florida Department of State.

Now that elegant house will have a strange, dark chapter to add to its already colorful past: that of a dentist who not only defrauded taxpayers, but also preyed on many of the poorest young people in need of dental care by including pain and suffering in his bedside manner.

Related Thursday Review articles:

Dr. Torture Settles With 100 Former Patients; Earl Perkins; Thursday Review; January 21, 2016.

A Dentist Who Loved Torture and Medical Fraud; Earl Perkins; Thursday Review; May 24, 2016.