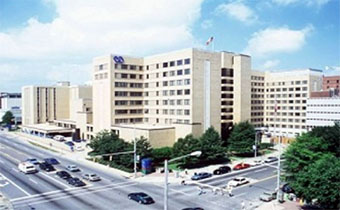 Image courtesy of Veterans Administration
Despite Spending Increase, VA Blames Budget Shortfalls
| published July 5, 2015 |
By Earl Perkins Thursday Review features editor
Service members volunteered to lay down their lives for this nation, not realizing they would eventually become pawns between politicians battling major budgetary concerns. The national Veterans Affairs health system faces a $2.6 billion budget shortfall, forcing massive cuts nationwide, according to the Montgomery Advertiser.

The Central Alabama Veterans Health Care System has instituted a hiring freeze which affects administrative staff, including human resources, police and customer service. They might want to reconsider not adding law enforcement. When you promise recruits they'll receive top-notch medical care for life, the government's bloated bureaucratic excuses are sometimes met with personal protection devices.

Doctors and nurses who deal directly with veterans don't fall under this category, but all medical support staff vacancies will not be filled for the foreseeable future. I'm sure all these highly-skilled professionals will be excited to hear they'll be short-handed when reporting for work. The private sector will almost certainly begin looking like a golden opportunity.

The federal government and the VA blames the crisis on a funding shortfall, but records and recent budget disclosures show VA funding is at record highs, according to U.S. Representative Martha Roby, R-Alabama.

"Congress has provided record funding for VA services," Roby said last Monday. "Since I've been in Congress, VA spending has increased 22 percent, and that doesn't count the record Appropriations bill the House just passed. And the VA reform bill we passed last year provided an additional $5 billion specifically for the hiring of staff."

Central Alabama is arguably the weakest spot on the VA's national healthcare grid and can ill afford any financial setbacks. However, Deputy VA Secretary Sloan Gibson visited Capitol Hill last week, seeking approval to transfer funds from a special private-care fund set aside to aide veterans residing in outlying areas. He warned the department would be forced to furlough workers and institute a hiring freeze if the money transfer isn't approved.

"At this point it is difficult to be shocked about anything out of the VA, but this is pretty alarming," Roby said. "One of the biggest hindrances to success over the years has been a critical staffing shortage.

"One bit of progress Central Alabama has been making these last few months is finally filling these positions, such as physicians to treat veteran patients and support staff to process appointments. For us to stop the progress we are making on the staffing front is very concerning to me."

Lack of action on this matter would cause a $5 million shortfall for medical support and compliance during the final three-and-a-half months of this fiscal year, according to a CAVHCS bulletin released by interim director Robin Jackson.

This figure is included in a $15 million shortage which impacts medical support and compliance staff for the VA's Southeast Network, including the director's office, senior staff, the business office, and other administrative duties.

The budget shortfall and hiring freeze startled Congress, which had previously ordered the VA to reduce wait times for veterans seeking treatment. Gibson claimed the $2.6 billion shortfall was due in part to increased demand from veterans nationwide.

"There's not a funding problem, there's a gross mismanagement problem," said Rep. Roby. "They have proven time and time again they cannot properly manage the funds we've already given them. And now for them to say stop and put a hiring freeze on medical support staff, that is alarming to me...the bureaucracy is not fixing itself."

Roby, along with Rep. Jeff Miller, R-Florida, chairman of the House Veterans' Affairs Committee, have criticized the VA for not recognizing the budget shortfall earlier.

"We are committed to ensuring that VA has the funding it needs to deliver the world class health care our veterans deserve," he said. "But VA must do its part to confront and correct its poor budget planning and poor management issues, to hold poor-performing executives and employees accountable, and, perhaps most importantly, to prioritize our veterans' needs over the bureaucracy's wants."

News last year that some officials in scores of Veterans Administration Hospitals were falsifying patient wait times turned into a widespread scandal which rocked the VA and eventually forced the resignation of then-administrator Gen. Eric Shinseki. Top hospital administrators in Arizona, Alabama and other locations were dismissed, and new VA Secretary Bob McDonald—a former CEO of Proctor & Gamble who was picked to helm the VA in August 2014—has instituted a top-down reform of the VA system, including a halt to the program which gave bonuses to managers for shorter wait times.

McDonald is also seeking to create a unified patient enrollment and appointment system which will use a single multipoint website, as opposed to the regional and locally segmented VA system now in place. McDonald has said he wants to recruit thousands of new doctors and nurses to the VA by offering competitive salaries and cutting edge service.

Related Thursday Review articles:

Which VA Wait is the Worst?; Earl Perkins; Thursday Review; March 9, 2015.

VA Accountability in Central Alabama; Earl Perkins; Thursday Review; September 8, 2014.