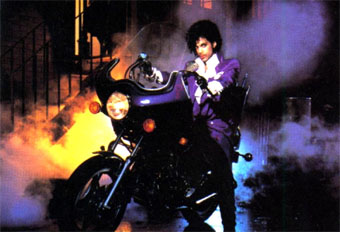 Musical Legend Prince Dead at 57
| published April 21, 2016 |
By Thursday Review staff
Pop and rock legend Prince—also known as Prince Rogers Nelson, also known as Jamie Starr, also known as Alexander Nevermind, also known as The Artist Formerly Known as Prince—died on Thursday at the age of 57, according to reports from his management and his agent.

The innovative musician, songwriter, producer, and performer had been touring as recently as last week, but an indeterminate medical problem—which may have included a high fever and a serious stomach illness—halted his tour, and forced his plane to land at an unscheduled stop. After being taken to the hospital, he was treated for a severe case of flu. He appeared at a concert one day later, on April 16, assuring fans at that time that he would be fine, but he was not able to perform after that.

Rumors had swirled since late Wednesday that Prince was gravely ill, but a Prince publicist made the announcement Thursday afternoon, apparently only hours after his passing.

"It is with profound sadness that I am confirming that legendary, iconic performer Prince has died at his Paisley Park [Chanhassen, Minnesota] residence this morning at the age of 57," said Yvette Noel-Schure.

Prince was a versatile performer and dynamic musical innovator of great skill, often considered in the same elite league of pop and rock innovators and trailblazers as The Beatles, David Bowie, U2, Madonna and Michael Jackson. He was also a relentless writer and developer of new music and new musical sounds, with some 38 albums to his credit. His musical style and imprint spanned literally all forms of rock and all sub-genres of pop sounds, including funk, hard rock, metal, R&B, blues, soul, New Wave, Punk, synth pop, Disco, Post-Disco, and dance pop.

He was also an innovator in the realm of the music video in the earliest days of MTV, and his skill at forging video narratives to accompany his music influenced hundreds of other acts, including Michael Jackson.

But it was the style known as the Minneapolis Sound which he invented and improved upon which is most frequently cited by musical historians and critics as Prince's singular achievement—a unique and readily identifiable blend of soul vocals fused onto funky rhythms and brash, grinding electric guitars. The Minneapolis Sound spawned scores of offshoot bands and performers, and he could count as his protégé many a well-known act, including Vanity (who died earlier this year) and her band Vanity 6, The Time, Sheila E, The New Power, Andy Allo, and Madhouse.

Prince was so talented and versatile that there were few instruments he could not play, and play well—either on stage or in the studio. He was one of the most gifted rock guitarists of his generation, but he was also proficient on the drums and all forms of percussion, keyboards (piano, organ, keyboard synthesizer) and bass. His skill with the studio synthesizer was legendary, and his ability to write and develop entire albums in his studio, in some cases recording the tracks for nearly every instrument used in the final production, including his wide-ranging vocals.

Noted for their dynamic and sometimes outlandish production values—coupled with his famously flamboyant on stage style—Prince's live performances were lavish candy for the eye and dazzling music for the ears, a fact which belied his equally famous shyness. He disdained one-on-one television interviews and often turned down requests for magazine reviews and newspaper features, despite the obvious advantage such media interactions would produce. He was also extremely private for such an outlandish performer. Still, those in the music and film world who knew him say he was renowned for his giving nature and his willingness to pass along advice and mentorship.

Prince's prolific musical career earned him seven Grammy Awards, some 25 Grammy nominations, and scores of other musical accolades. He also won a Golden Globe award, and an Oscar for Best Original Song Score for Purple Rain. He won four MTV Music Video Awards, including top honors for "Raspberry Beret" and "U Got the Look."

Music critics and sports fans alike regard Prince's 2007 halftime show at Super Bowl XLI, in Miami on February 7, to be one of the greatest Super Bowl musical performances ever seen, despite a pelting rain which—as it turned out—added to the ambience of the show as Prince and the producers made the last minute decision to illuminate for stage and the area around the stage in soft purple light. Last year, Billboard Magazine rated that Prince halftime show as the best ever for a Super Bowl, topping Madonna's 2013 appearance, U2's emotionally charged post-9/11 2002 show, The Rolling Stones' 2005 show, and Paul McCartney's appearance in Jacksonville during Super Bowl XXXIX, in which the Big Mac performed an electrifying (literally) rendition of "Live and Let Die."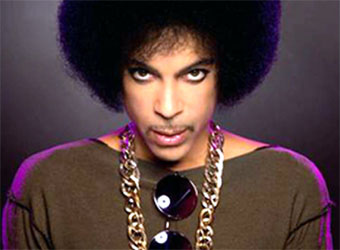 Aside from his versatility with a wide range of musical instruments—Prince was self-taught on the electric guitar, the bass, the keyboard and all forms of percussion—his vocal range was the stuff of legend. At will, he was able to shift from a deep, resonate baritone to a falsetto soprano, from a muscular tenor to a soulful alto—a skill few other 20th century performers could manage. Prince was also famous for his studio prowess—a sort of one-man creative force akin to Orson Wells' singular impact in the making of Citizen Kane. By some estimates, Prince played more than two dozen instruments in the recording of his first five or six albums, and on his first five albums he played almost every instrument heard and created nearly every sound effect used.

By the late 1980s Prince had become one of the biggest selling recording acts in rock and pop. As of last year, it is estimated that he has sold more than 100 million records, putting him in a league with about 25 other top selling acts.

In his later years he recorded in his own custom built studio on his large compound called Paisley Park, in the town of Chanhassen near Minneapolis.

Related Thursday Review articles:

Prince Protege Vanity Dead at 57; Thursday Review staff; Thursday Review; February 15, 2016.

David Bowie: The Life of an Audacious Innovator; R. Alan Clanton; Thursday Review; January 11, 2016.